Trinity News
On a damp and cool Monday in late August 2015 a group of church members gathered at 10am to tackle painting(with preservative) the approx. 100yds of fencing around the church grounds. It was the start of 3 days hard work by, in total 12 people in an age range teens to mid-eighties.All they were asked to do was to come appropriately dressed(varied interpretations ), to bring something to sit on if needed, brush and paint provided, and to PAINT! It was finished in a little over a week by smaller groups. What a wonderful effort. Not only was an essential job done at little cost but everyone talked to each-other and learned a lot about those who they worship alongside and a message that our church cares about the local environment was sent to the thousands who observed the event as they stood in traffic on the main road through the week.
Sat April 2 2016 Cake Off baking competition was held. Judged by Jamie Blackshaw of Mocca Moocho Cafe, Wakefield. 60 people attended with 35 entries. All proceeds(£582) donated to Action for Children. Thanks for all the support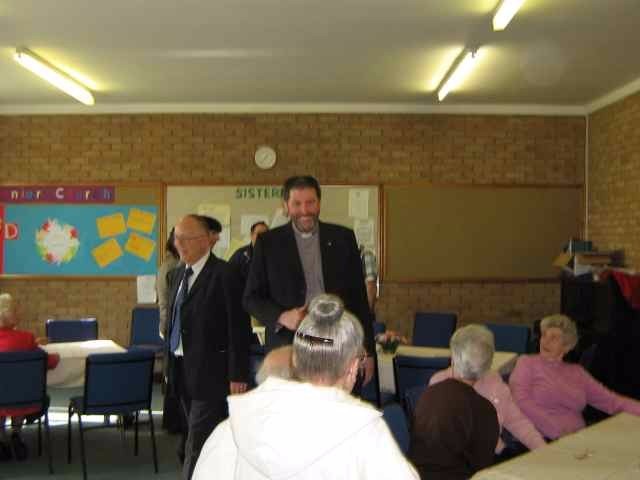 On Sun 6th March 2011 we welcomed Rev. Dr Christopher Blake, currently Principal of Cliff College, Derbyshire, to lead morning worship on the occasion of the 27th Church Anniversary. A lunch was served afterwards and enjoyed by Chris and 36 members and friends.
Holiday in Kingussie, March 2010