Central Methodist Church
Newgate, Pontefract. WF8 1NB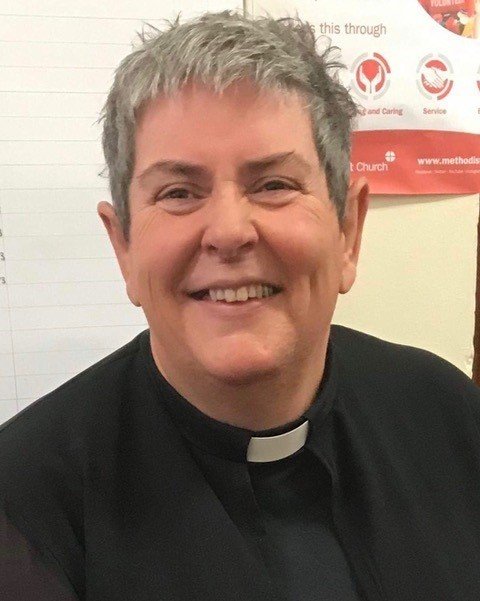 Minister in pastoral charge: Revd Ruth Gilson Webb 01977 339278
WELCOME TO CENTRAL METHODIST CHURCH PONTEFRACT
Our Mission is:
to be a welcoming church, nurturing in each other a deepening spiritual life in Christ.
to lead others to faith in Christ by witness and service in our community and the world
The two Methodist congregations in Pontefract join together for Sunday Worship, alternating the church venue each week.
Central - morning worship is held on 1st and 3rd Sundays of the Month, 10am
Micklegate - morning worship is held on 2nd and 4th Sundays of the Month, 10.45am
On the 5th Sunday afternoon worship is held at 3pm, please see the facebook page for more details
https://www.facebook.com/ponteknottingleychurches
.
Pontefract Inner Wheel are collecting the following items for a delivery to Ukranian people, and would welcome our support.
MEDICAL SUPPLIES - bandages, antiseptic cream, wipes, etc.
BABY ITEMS - nappies, wipes, baby food
WOMEN - sanitary items
HYGIENE - simple basic hygiene needs - soap, tooth paste, tooth brushes, wet wipes
ANYTHING THAT CAN HELP THESE PEOPLE
Jan Allen (Steward at
Central) is a member of the group and is happy to take donations to their coffee morning on Thursday 17th)
Enter text...12th March Is our Coffee morning where the Stained Glass in the foyer will be dedicated in memory of Agnes Munford. Toasted tea cakes and crumpets will be served.
Central Methodist Church is a lively, friendly and very welcoming Church. It is situated off Jubilee Way Pontefract West Yorkshire...WF8 1NB
Fellowship and Activities
There are small Bible studies, and housegroups meeting on or off the Church premises.
See our Facebook page
Coffee Mornings are the second Saturday of the month at 10am.
PRAY FOR PEOPLE WHO ARE INFECTED WITH COVID-19 OR FACING QUARANTINE.
Jesus, during Your ministry on Earth You showed Your power and caring by healing people of all ages and stations of life from physical, mental, and spiritual ailments. Be present now to people who need Your loving touch because of COVID-19. May they feel Your power of healing through the care of doctors and nurses.Take away the fear, anxiety, and feelings of isolation from people receiving treatment or under quarantine. Give them a sense of purpose in pursuing health and protecting others from exposure to the disease. Protect their families and friends and bring peace to all who love them.
..
The church building is wheelchair friendly, accessible by a lift at the main doors or ramp at the side door.
Stewards are available for assistance.